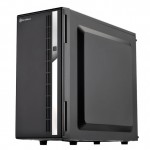 Specs:AMD Ryzen 5 3600 Processor16GB DDR4 RAM (2x8)250GB M.2 NVMe SSDSilverstone CS308B ATX Storage .....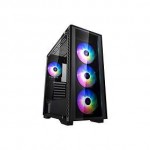 Specs:Intel 11th Gen i7-1170032GB DDR4 3200Mhz (4x8GB)256GB 2.5" SATA SSD4x Samsung 980 Pro 1TB NVME.....
Sale

NZ$139.00 Incl GST
NZ$145.00 Incl GST
FeaturesWINNING NEVER FELT SO GOODCORSAIR GLAIVE RGB was engineered for unrivaled performance and unmatched comfort. Its contoured shape ensures pure comfort, hour after hour of gameplay. Customize for the way you p...
Sale

NZ$69.00 Incl GST
NZ$79.00 Incl GST
FeaturesAC1200 Dual-band USB Wi-Fi AdapterWorld's smallest USB MU-MIMO Wi-Fi adaptor - Super-fast Wi-Fi in a nano-sized package that's small enough to leave plugged in!Instant Wi-Fi upgrade for laptops - Enjoy 802.11ac W...
Sale

NZ$749.00 Incl GST
NZ$798.00 Incl GST
AMD RYZEN 5 5600X 3.7GHZGIGABYTE B550M AORUS PRO-P...